Find out how to move small groups of pupils into a new class when your school's class groups have been reorganised.
Make sure the class that you are planning to move the pupils to already exists or create a new class group with the 'Add class' button if needed.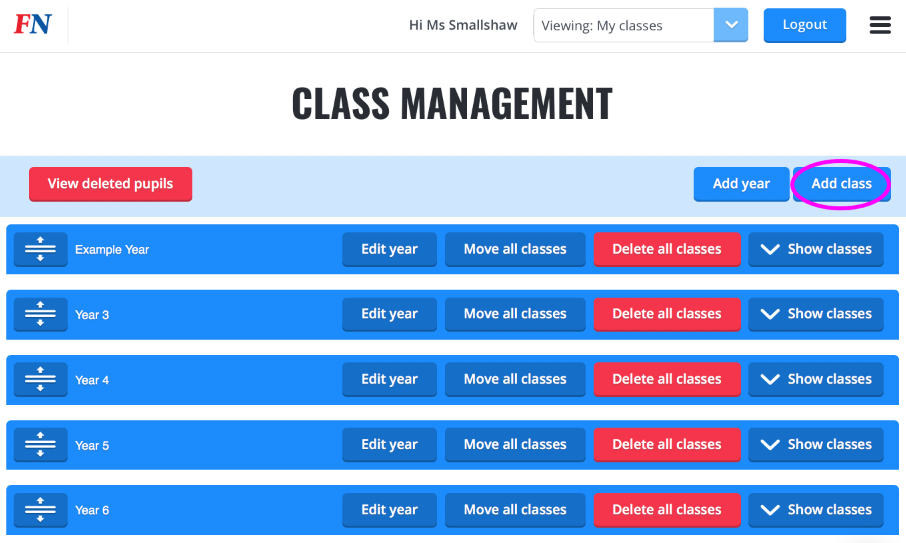 2. Use the tick boxes to select the pupils in the class that are all moving to the same new class.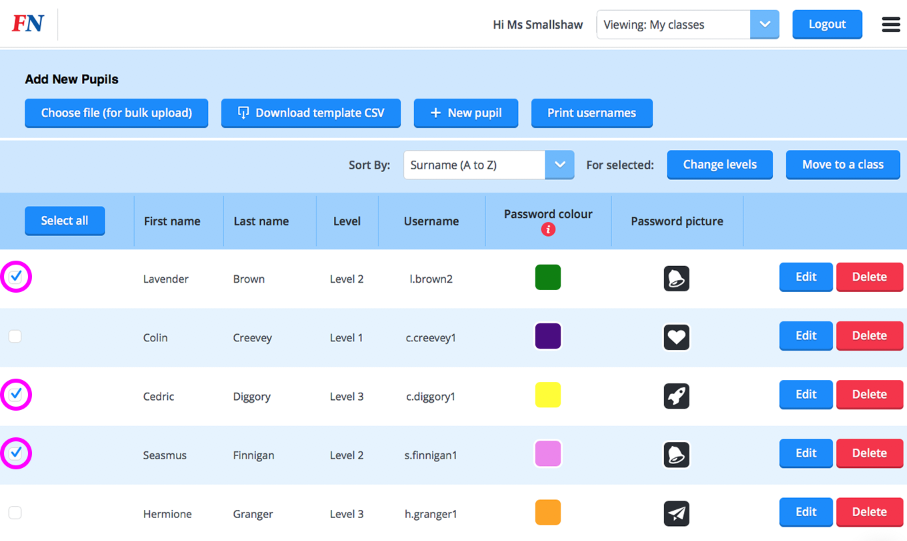 3. Now, click on the 'Move to a class' blue button on the right-hand side of header bar.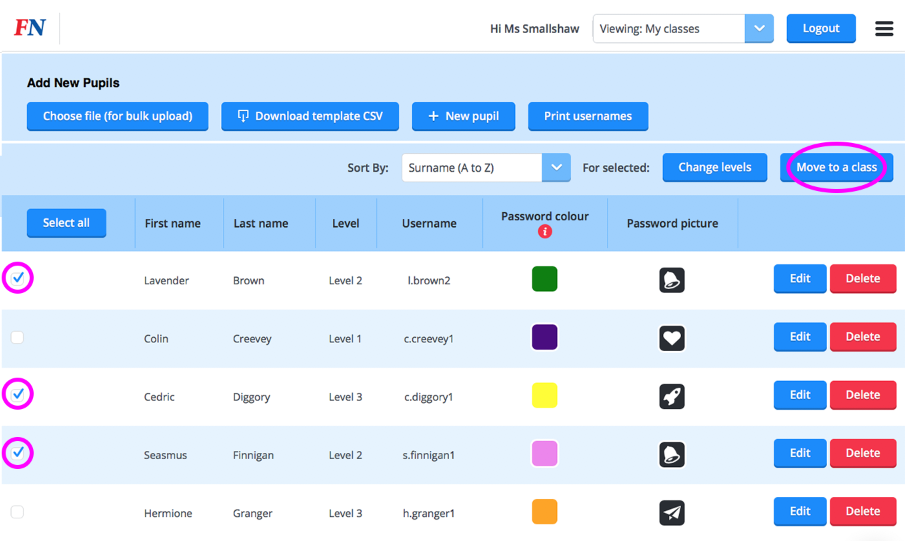 4. From the two drop down lists, select the year group and class group that you want to move the group of pupils to, and click 'Move to class' button.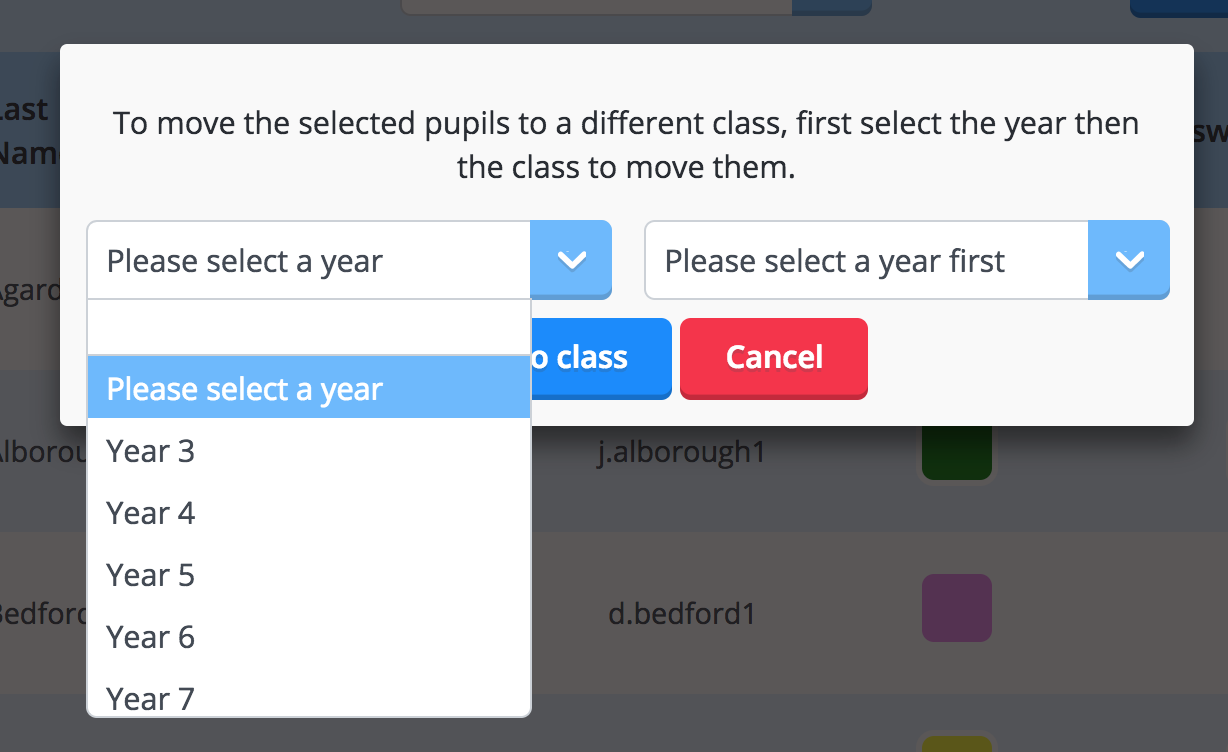 5. The selected group of pupils have now been moved to the chosen new class.
Please note: When classes are deleted they are archived and can be retrieved at a later date if necessary.