If you'd like to invite other colleagues to your school's Engage Pro account, please follow the steps below: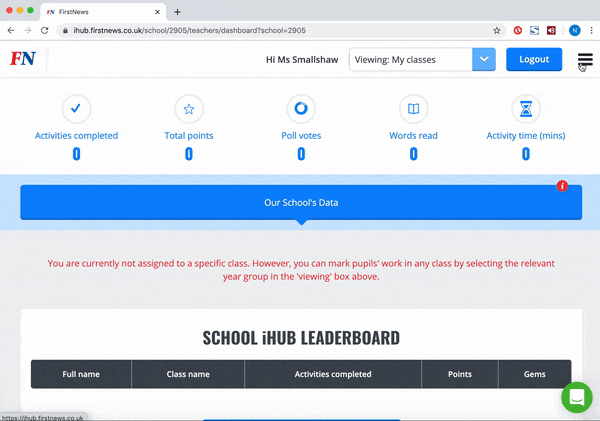 In the hamburger menu (top right), click on the 'Teacher Management' button.
Click on the 'Add new teacher' button in the top right-hand corner of the page.
Fill in the first name, last name & email address of the teacher you want to invite to Engage Pro.
Click 'Save' to complete the invitation process.
Once you have clicked save, an email will automatically be delivered to the teacher with an activation link (please see an example below)
The teacher needs to follow the activation link in the email and then create a password for Engage Pro. The teacher's username is their email address.
Now, go to Class Management and click here to follow the steps on assigning a teacher to their class folder.